Wooden Ships Be Scary V Neck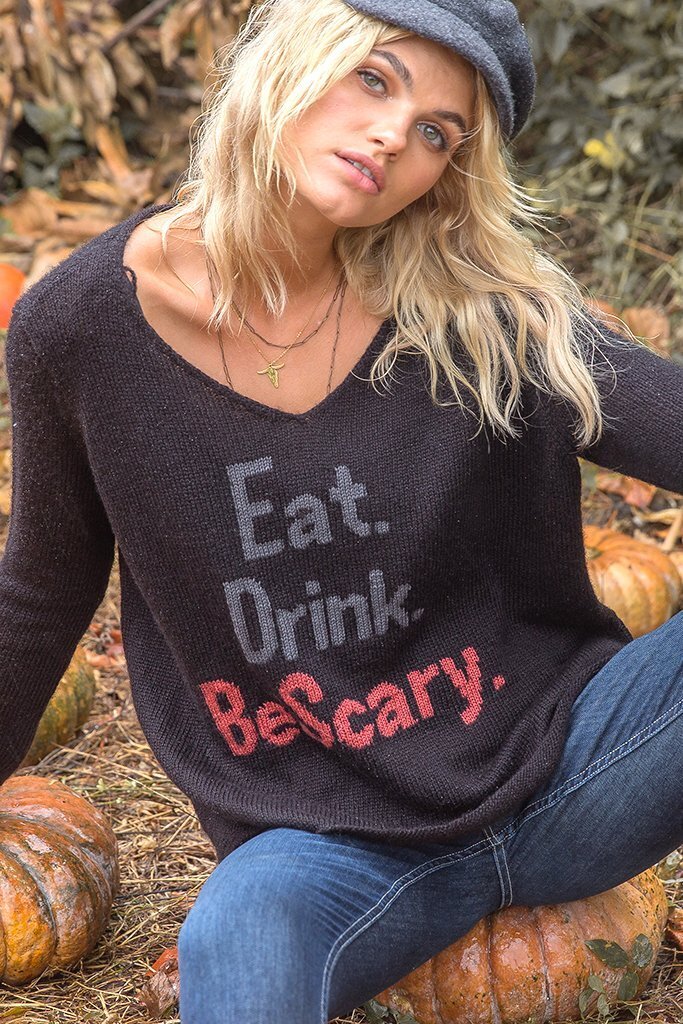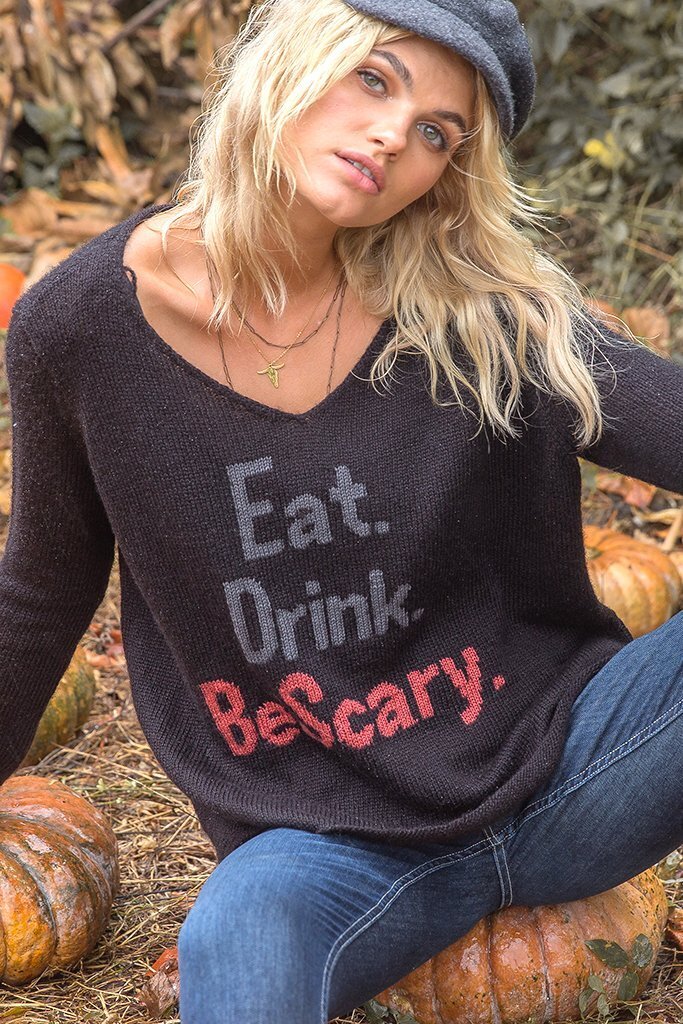 Wooden Ships Be Scary V Neck
Amazingly soft and lightweight, this top features 3 perfect Halloween activities knit directly into the sweater. The soft v neck and relaxed fit body makes this top super flattering. The hem and cuff is left unfinished for a casual laidback vibe.
This top speaks for itself! Pair it over basic bottoms for a statement outfit for Halloween.
76% acrylic, 12% Mohair and 12% Wool

Machine Washable Gentle with WOOLITE Gentle soap.